Filter Content
9th December 2020
As we come to the end of what has been a year like no other for our school community, on reflection it has presented us with opportunities to demonstrate our creativity and collaborative skills to problem solve the many challenges faced.
When reflecting on 2020, we are exceptionally proud of how, as a community, we were able to advance our learning and grow together. Fortunately we were able to hold many of our usual events including our Virtual Assemblies, Remembrance Day, Dance Night, Sports Day and 3 way discussions. Student Initiated Projects and the Exhibition went virtual but our children impressed us with their depth of knowledge, collaborative inquiry and passion for action.
I'd like to thank Daniel Zervaas, Governing Council and our fantastic volunteers for their valuable contributions to our school. Coromandel Valley is lucky to have such a wonderful community of committed families who are willing to support in many different ways. In particular the Governing Council was able to influence a decision to fund new pathways between the library and JP building. This will happen early next year creating much safer walkways for us all.
In regards to our Site Improvement Plan, our internal testing and moderation show that we are continuing to improve. Our continued focus on improving writing has shown wonderful growth across all years in our Brightpath moderation, facilitated by implementing Seven Steps to writing success across the school.
Numeracy problem solving improvement was reflected through our Progress Achievement Testing, again showing growth across each year level. Students have actively reflected upon their work, established goals and worked hard to improve their learning. Dialogue and a culture of thinking continue to be a strong part of our positive learning culture. Our Yr 1 phonics data reflected another year of growth following the strong implementation of systematic, synthetic phonics.
We hope that families enjoy a lovely Christmas break and look forward to seeing everyone in 2021 when school returns on Wednesday 27 January.
To those families leaving at the end of the year, we thank you for your time and contributions to Coromandel Valley Primary and wish you all the best for future learning.
| | | |
| --- | --- | --- |
| Amelia - Caring | Molly - Balanced | Nathan - Risk Taker |
| Scarlett - Knowledgeable | Anissa - Caring | Cody - Communicator |
| Aleks - Risk Taker | Maddie - Thinker | Connor - Balanced |
| Rhys - Caring | Maisie - Reflective | Callum - Risk Taker |
| Chloe - Balanced | Kaydah - Knowledgeable | Ruby - Caring |
| Kade - Risk Taker | Maddi - Caring | Quincy - Thinker |
| Van - Caring | Harry - Principled | Annabel - Knowledgeable |
| Leo - Open Minded | Taylor - Knowledgeable | Lucas - Caring |
| Lexi - Caring | Charlie - Reflective | Charlie - Thinker |
| Alice - Knowledgeable | Spencer - Caring | William - Communicator |
| Micah - Caring | Ami - Balanced | Emily - Inquirer |
| Patrik - Communciator | Willow - Knowledgeable | Erin - Caring |
| Adeline - Caring | Dexter - Communicator | Lacey - Reflective |
| Jasmine - Principled | Amber - Thinker | Andi - Caring |
| Austin - Knowledgeable | Jiya - Caring | Ethan - Communicator |
| Jayden - Communicator | Caden - Open Minded | Bessie - Knowledgeable |
| Georgia - Caring | Jake - Risk Taker | Lucas - Reflective |
| Eamon - Knowledgeable | Lila - Knowledgeable | Maddi - Thinker |
The canteen will be closed on Friday!
Thanks for supporting our canteen over the year.
Looking forward to continued exciting food choices in 2021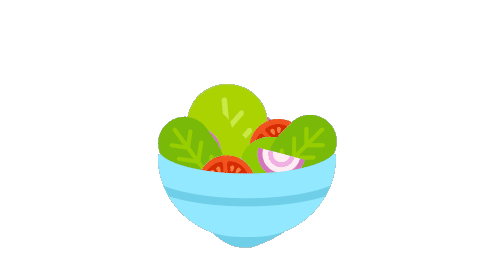 A reminder that school will finish at 2:10pm on Friday 11th December.
Our final assembly will start at 1pm. A live stream link has been sent to all families.
English

Distinction
Credit

Merit

Participation

Ella
Isla
Shravenn
Micah
Cassian
Mia
James
Harry
Zara
Ryusei
Daniel
Clare
Hannah
Jacob
Junsei
Maths
Distinction
Credit
Merit
Participation
Nathan
Archie
Ella
Daniel
Cassian
Zara
Jacob
Charles
Jake
Harry
James
Isla
Logan
James
Luke
Junsei
Michael
Mia
Quincy
Micah
Ryusei
Riley
Shravenn
Tyler
Science

Distinction

Credit

Merit

Participation

Charles
Quincy
Harry
James
Florence
Isla
Riley
Mia
Nathan
Daniel
Ella
Jacob
Logan
Jake
Digial Technologies

Distinction
Credit
Merit
Participation
Ella
Mia
James
Junsei
Quincy
Jacob
Tyler
Spelling

Distinction

Credit

Merit

Participation

Logan
Mia
Cassian
James
Micah
Junsei
James
Riley
Quincy
Archie
Charles
Michael
Nathan
Audrey
Jake
Hannah
Finn
Levi
Instrumental Music at Coromandel Valley PS 2021
New and existing students:
Here at Coromandel Valley Primary School, we are fortunate to have private and small group lessons on a variety of instruments during school hours available to our students.
As we know, learning an instrument is beneficial to a child's brain development as well as developing learner habits such as persistence, organisation, being principled and building self-confidence. It can also help children feel a sense of belonging as they share common interests with others through extra-curricular involvement and playing with others.
While most of our tutors are private providers, we also have access to the Department's Instrumental Music Scheme for orchestral strings instruments which is funded by the department. This is a fantastic way for your child to experience learning an instrument with minimal cost (hire of instrument only). Orchestral strings instruments include violin, viola, cello and double bass.
Year levels Instrumental lessons available
Year 2 recorder only (Jan)
Year 3-7 Drums, piano, keyboard, electric/acoustic/Bass guitar (Peter)
Acoustic/Electric guitar / Ukelele (Alison)
Clarinet, Flute, Trumpet, Saxophone (Andrew)
Strings -violin, viola, cello, double bass (IMS – Katie)
If you are interested in enrolling your child in an instrumental music lesson for 2021, please complete the nomination form in the below link. It is helpful for these enrolments to be done before the end of the school year so as the instrumental teachers can construct their timetables as soon as possible.
https://coromandps.schoolzineplus.com/instrumental-music
Existing learners:
If you are currently learning an instrumental from one of our providers or within the IMS strings program, please make contact with your instrumental tutor as soon as possible if you haven't already done so, to confirm your place or discontinue learning for 2021.
This term, both Year 3 classes were invited to join volunteers from our neighbouring church group to participate in a wreath making activity to support our current Unit of Inquiry: Traditions. 
The learning focus of our Unit of Inquiry: Traditions, is built around the central idea that traditions connect people and reflect culture. Our lines of inquiry involve looking at symbols and elements as different forms of traditions and expressing ideas and beliefs through the Arts.
The program was facilitated by volunteers from the church community and has involved a group of 10-12 students attending the event each week over four weeks.
At the conclusion of our four-week program, we look forward to sharing our wreaths with our parent community online.
Dan Johnson and Katie Magarey
A big thank you to all families that donated food for the Blackwood Rotary.
They are preparing Christmas hampers to be delivered to needy families within the local community.